| | |
| --- | --- |
| Skype | open@xmkrt.com |
| Registered Add | Xiamen, China |
| Type of business | Supply 3D-Body-Scanner、3D-Foot-Scanner、3D-Full-Body-Scanner、3D-Human-Body-Scanner |
| Main Market | Europe and the United States, Asia |
| Brand | Suixing |
| Number of Employees | 20-30people |
| Annual sales | 3million |
| Established in | 2013 |
Xiamen KRT Information Technology Ltd.
Company Profile
Our company is specializing in searching and developing intelligent products by ourselves, create the first Chinese intelligent shoes industry O2O platform which is depended on intelligent hardware, and build the largest global body 3D data center. The deep excavation for big data, could provide the most precision marketing data to the settled brands, maximum comfort shopping plan to the users.

Suixing, gain the users' foot data via Suixing 3D foot scanning, then the cloud server could do intelligent analysis match. When users purchase shoes, the system will recommend more suitable shoes for user through automatically data matched.

Main product
Intelligent hardware
1. suixing3D Foot Scanner
2. Suixing 3D Foot Scanner is a multipurpose high precision equipment, which is devoted to access foot 3D images and data. The technology is widely used for foot shapes collection, analysis and shoes customized designed etc., also could be used to help consumers choose more suitable shoes.
3. 3D Body Scanner
3D Body Scanner is a high precision 3D body scanning equipment which is devoted to get accurate body model image, it's widely used in multiple industry, such as detection and analysis human individual shape, size data measurement, apparel manufacturing and ergonomics etc.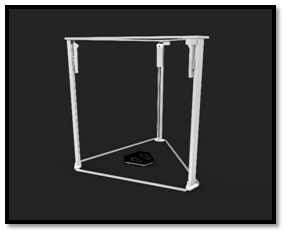 For now, we have develop plantar pressure plate which could work with our foot scanner, test the force condition of plantar and know if they are high arches, normal or flat foot. Then could choose more suitable shoes and sports.
We will also implant the body fat scales, could detect the BMI, body fat %, fat free mass, fat free mass % etc. during scanning body measurement. Could use for custom tailor, medical & beauty, fitness & sport etc. fields. Your difficulties on body measurement, online shopping returnable, high request on scanning precision etc. all warmly welcome here to discuss with us. We are so glad to serve you.
Development path
Founded in May 25th., 2015 in Xiamen, China.
-2010-2013
Use innovation shoe and apparel 3D application integration solution to serve many domestic well-known enterprises, such as Jordan, Xtep, 361°, SEPTWOLVES, Seven Brand and Fuguiniao etc..
-July 2013
Our company create own R&D Dep., to develop and related research of 3D foot scanner intelligent soft & hard ware.
-Nov. 2013
The first generation 3D Foot Scanner prototype was done.
-Apr. 2014
The first generation 3D Foot Scanner-Suixing was born.
-July 2014
Started producing instrument, selling and serve for many brands.
-2015
Created the Chinese first intelligent shoes O2O platform—Suixing, which is in entrance of intelligent hardware, build the global largest body 3D data center to deep excavation of big data.
Our team
A group of people who are paid attention on speed and innovation of Internet, familiar with the shoe and apparel industry development and future trends, they all with rich experience of intelligent soft and hard ware research and develop. Now are focus on body 3D technology application, seeks to overturn the traditional shoe and apparel industry business model, to build a different customer experience as well as industrial development mode.
Company culture
Be calmed, to insight the future!
Direction is more important than the effort
Partner
To better serve customers, we have cooperated with many global companies as following:
French Romanscad
Germany Humansolutions
Korea CLO
HK Frontier Advanced
USA Wacom
China National Institute of Standardization
Please feel free to give your inquiry in the form below.